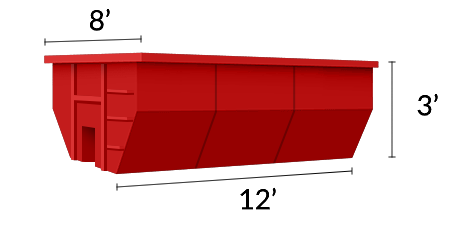 15 Yard Dumpster
$300 for 4 day rental
or
$350 for a 7 day rental


Dimensions:

- 14' long

- 8' wide

- 5' tall

- 15 cubic yards


Capacity- 4 Truck loads


The 15 yard dumpster is great for:
Junk removal

Fence removal

Home renovation projects

Estate cleanouts

Carpet removal
This dumpster is large enough to get most of your common cleanup jobs done with ease. If you do think that your cleanup will require a bigger dumpster, then we recommend taking a look at our 25-yard dumpster. It is great for large cleanups, residential and commercial.